Makeup Trends This Winter: From Minimalist Look to Gothic Lipstick, 6 face makeup styles that will be big this winter
Let's be honest! Winter is not the perfect season to flatter your skin complexion. The fact that the skin loses its ability to retain moisture when exposed to the cold weather makes it very hard for women to be excited about the latest makeup trends. However, you should be excited about this Winter trends because they are different from what you have seen before. There is a lot of bold statement m
Publish Date: 1/22/17 6:43:00 PM - Modified Date: 3/4/20 12:56:55 AM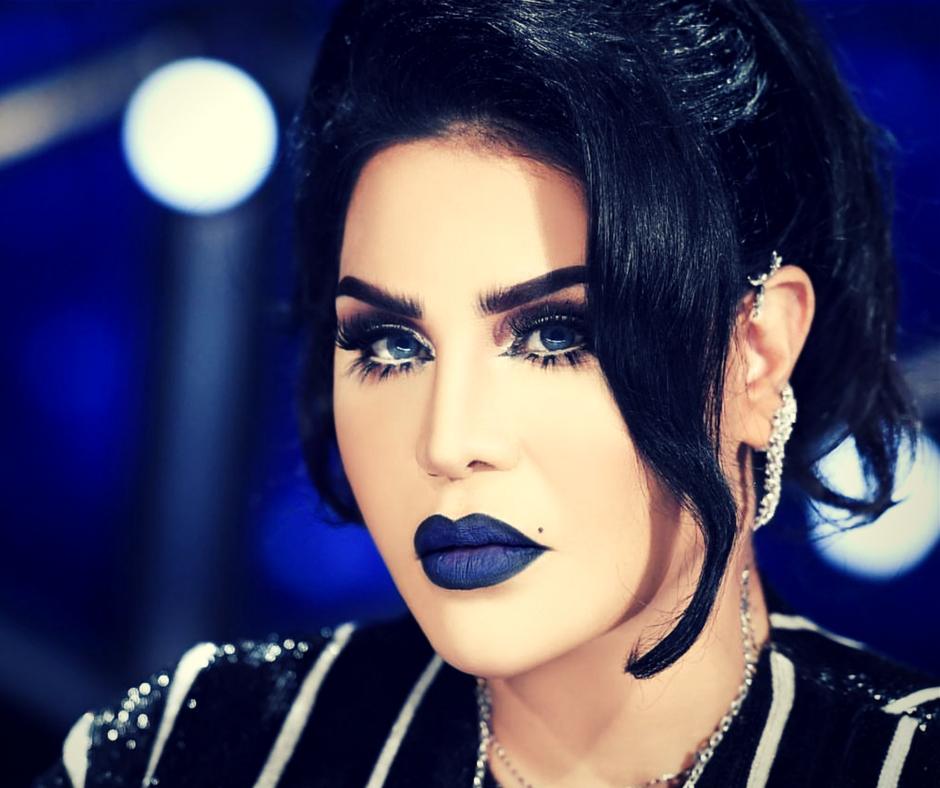 Let's be honest! Winter is not the perfect season to flatter your skin complexion. The fact that the skin loses its ability to retain moisture when exposed to the cold weather makes it very hard for women to be excited about the latest makeup trends. However, you should be excited about this Winter trends because they are different from what you have seen before. There is a lot of bold statement making in this winter several trends. Whether you are the no makeup kind of girl or an adventurous makeupholic, you will find the look that suits you as well as your outlook on life. The singularity that 2016/2017 makeup trends bear strives to celebrate the fresh, natural look as well as the wild artistic abstract look. Here are the makeup trends that seems to be the main ones in Winter 2016/2017.
The Minimalist Look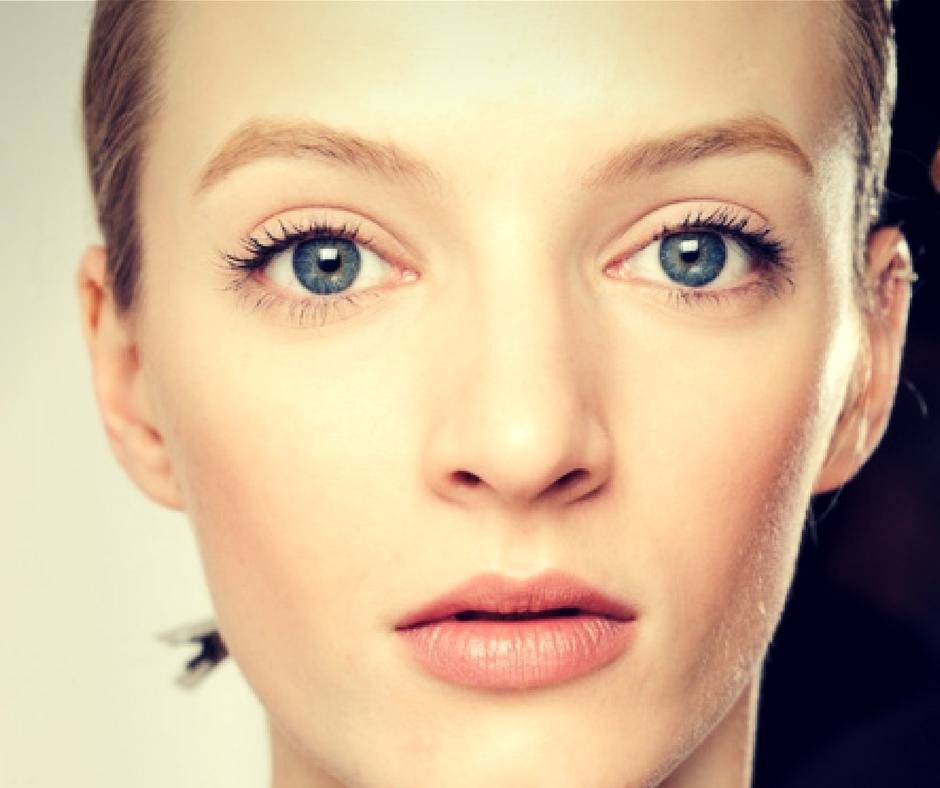 Surely, the Minimalist philosophy of life is strong enough to influence this Winter trends. The fresh bare face along with the flashes of white that highlight the inner socket of the eye create a look that is simple and clean. It is playful because it hovers over the no makeup look as it uses the minimal cosmetics. This playful fresh-faced makeup look is becoming a sensation in catwalks. Several famous designers like Michael Kors are sending their models with the minimal makeup on to the catwalk.
Au Naturel Look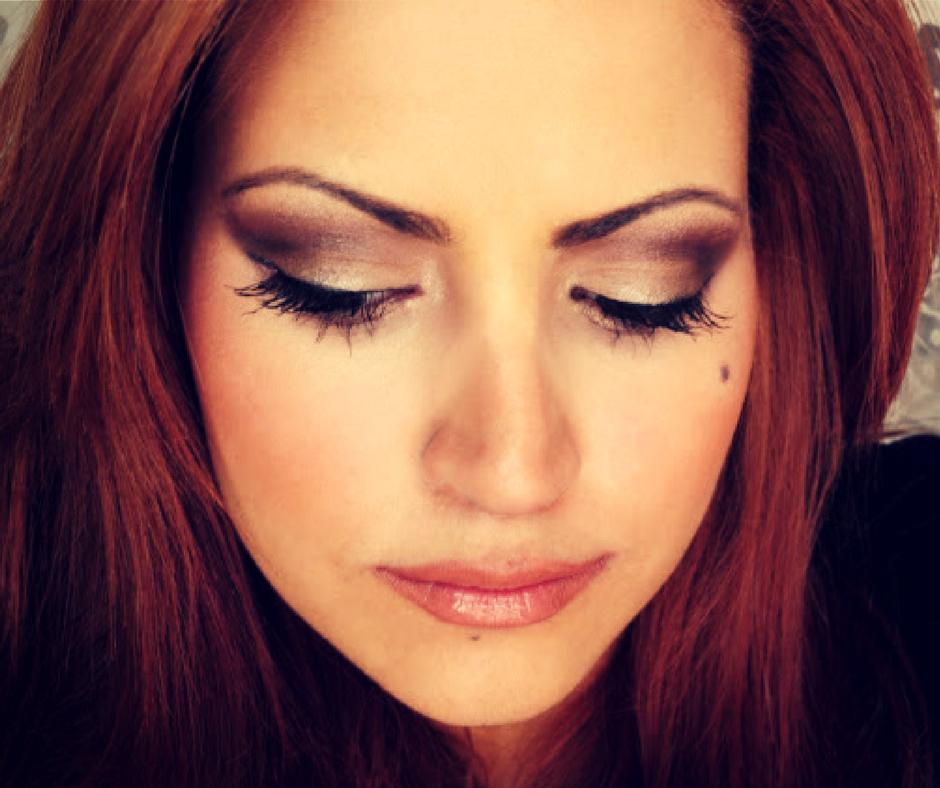 There is nothing more refreshing than a look that celebrates the natural beauty of women. A look that is so flattering it makes the skin look healthy and flawlessly glowing. And you can go for it whether it is daytime or evenings. Creating this Au Naturel look is however not as simple as the look may seem. The selection of peachy tones in blush and eyeshadow should be blended appropriately to achieve an even complexion that is glowing. The choices of the lip gloss colors are somehow limited to lilac, soft pink or carroty shade of orange. Even though this look remains my favorite, and I am not surprised to see it being promoted vigorously in fashion shows lately.
Natural Thick Eyebrows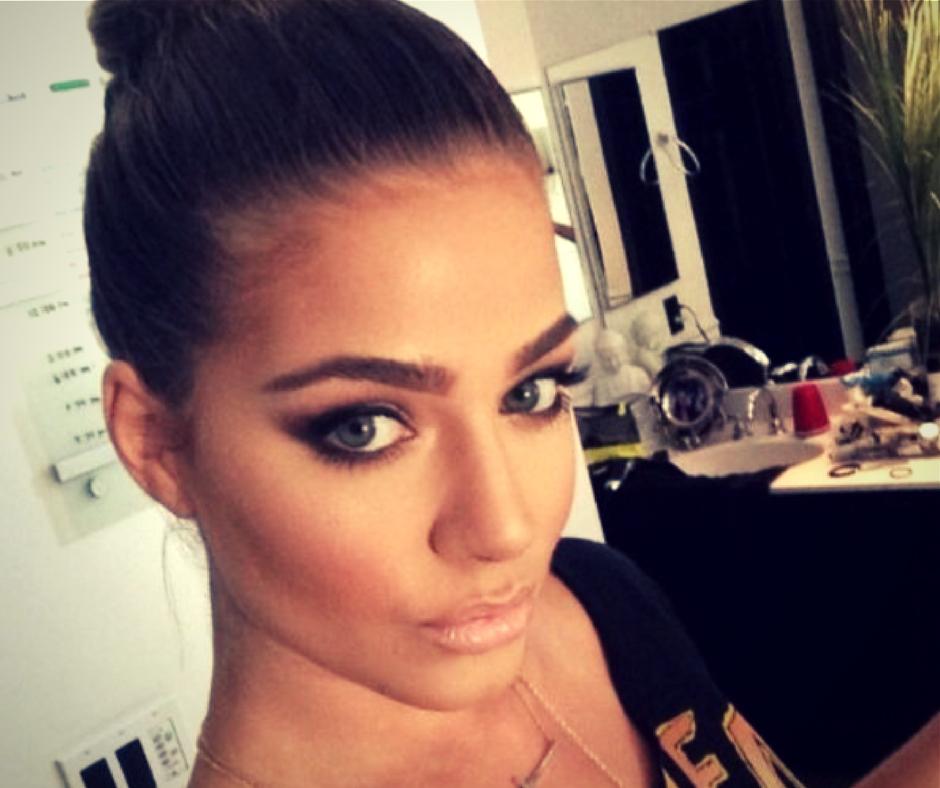 The interest in the natural look is not limited to achieving a beautiful, healthy skin complexion. This winter brings back strong natural eyebrows to light again and proves their timelessness. Their thickness defines the face in a fresh way and gives it a youthful charm and a sense of playful innocence. If nature has not blessed you with thick eyebrows, worry not, you can achieve the look using eyebrow pencil with the right shade of color. This look is bold enough to attract attention. That is, you should maintain the beautiful balance and not use other cosmetic products like intense shades of eyeshadow. Instead, you can opt for a fine eyeliner or mascara on the eyelashes.
Bleached Eyebrows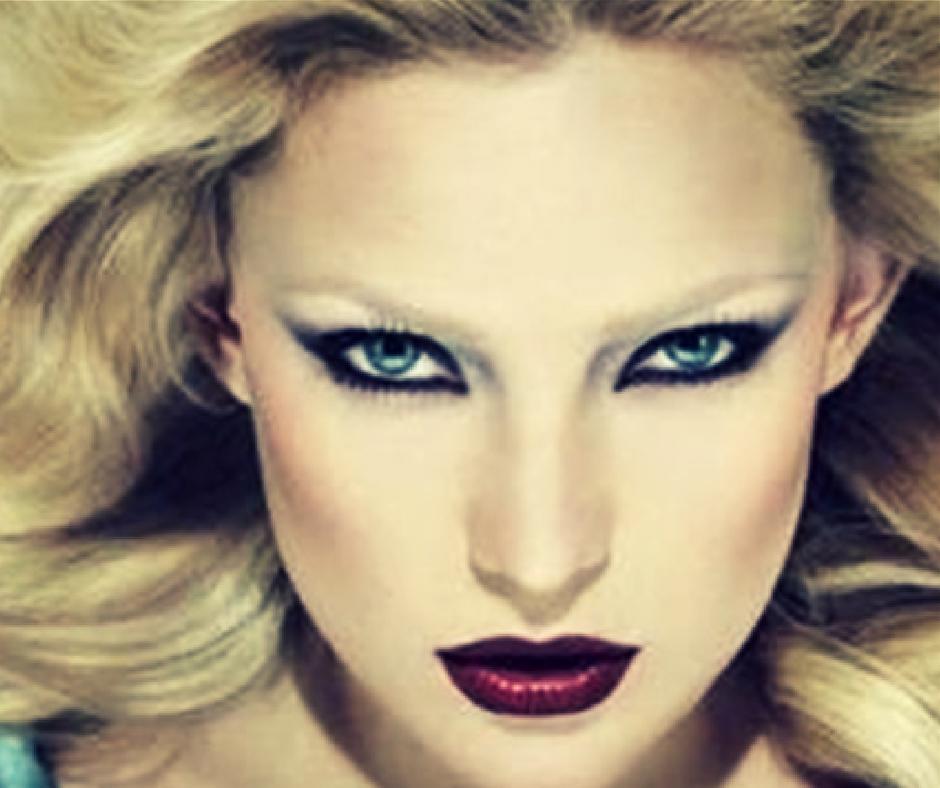 Thick eyebrows are too mainstream comparing to this wild makeup trend. The shift from bushy and thick vinyl-like eyebrows to none is very unexpected. In the past few years, the only celebrity I would associate with this unconventional trend is Lady Gaga because she proves to be weird and daring. Now bleached eyebrows become a sensation in social media after celebrities like Kate Hudson, and Katy Perry had their brows bleached. The number of online tutorials to achieve this look at home is quite impressive, yet, most of these tutorials play it on the safe side because they are using light makeup shades instead of bleaching products.
Gothic Lips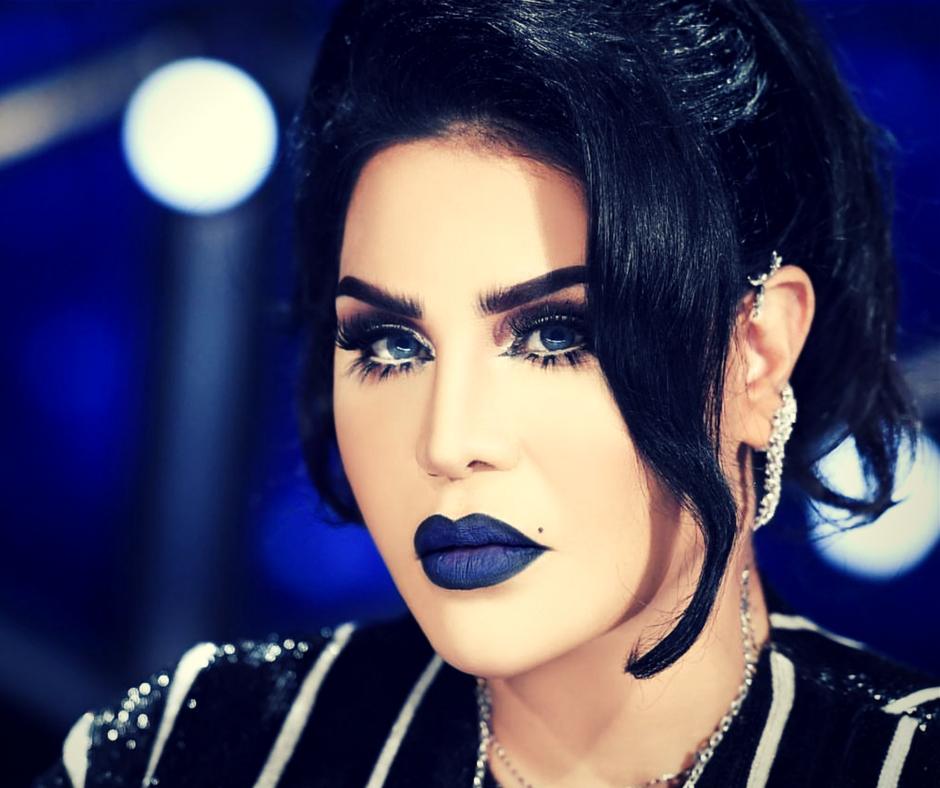 Courtesy of Instagram
The rule in this Winter seems to be the darker the lips are the better. It was very surprising to see such dark shades becoming the color of Spring. But having them in the Fall and Winter is somehow very convenient. The vampire look is often associated with cold seasons. These dark shades are gaining immense popularity equally among stars, catwalk models, and everyday women, everywhere. The rich dark plum, purple, cherry and black shades are becoming a sensation. It was even worn by Ahlam, the judge in - Arab Idol –, and many beauty bloggers and critics complimented on this choice. This look focuses mainly on the lips. It is crucial to make sure that lip contour is perfectly smooth and graphic lines are even. The lip contour should be the same shade of the lipstick to ensure good results. Also, it is better to opt for a nude look for the rest of the face so that it won't look loaded.
Graphic Eyeliner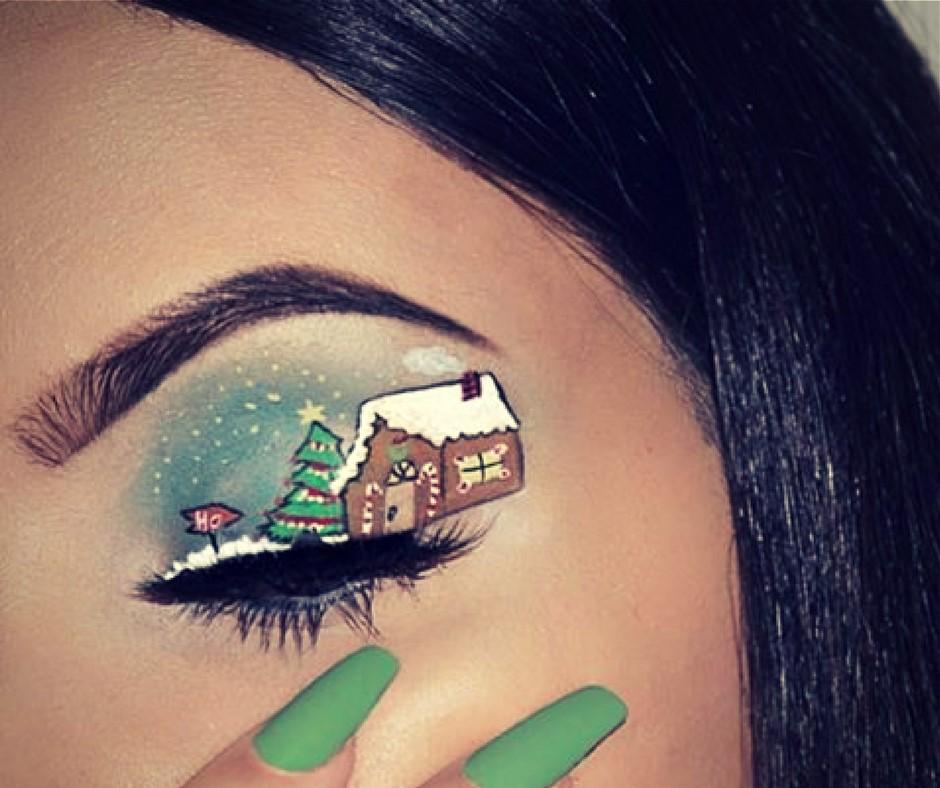 This makeup trend is simply surreal because it challenges all the normal makeup routines that promise the natural look. It offers instead a look that is more of a science fiction material, yet beautiful. The fine lines accentuate the shape of the eyes in a very captivating and daring way. It feels that the eyes are perceived as a canvas of beautiful abstract art. I am not sure if everyday women would dare to try it. It is hardly an everyday material, Yet, I do not wish for this trend to fade.
Zainab Hmito

Passionate Blogger
Facebook: @lkarfa.yuk