Summer Time
You've packed away your winter woollies, exfoliated and moisturised to perfection, but this season's new clothes are like cupcake without the icing if you haven't got the right colours in your make-up kit. Get ready for the brightest looks fresh from the catwalks, which feature bold eyes, strong brows and vampish lips, with styles to suit every taste. Here are five of the new trends you'll love to
Publish Date: 4/28/16 2:31:00 PM - Modified Date: 3/4/20 12:56:55 AM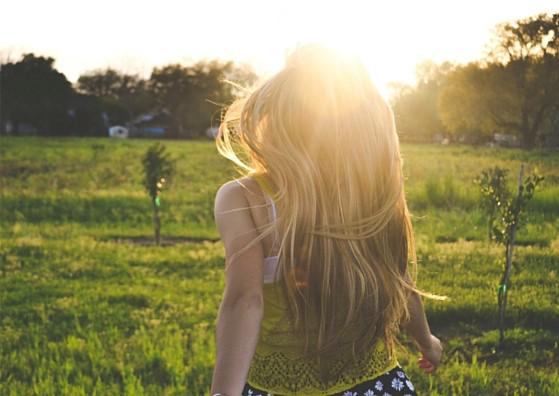 You've packed away your winter woollies, exfoliated and moisturised to perfection, but this season's new clothes are like cupcake without the icing if you haven't got the right colours in your make-up kit. Get ready for the brightest looks fresh from the catwalks, which feature bold eyes, strong brows and vampish lips, with styles to suit every taste. Here are five of the new trends you'll love to wear this summer
I'm Blue
Summer season is giving us the blues this year; the brighter the better; shadow, eyeliner, mascara and even glitter, framed with doll-like long lashes. From cyan to navy, all over or just peeking out – wear it however you dare; maybe even in the bandit mask style seen at the unveiling of the Chanel collection. For those who lack a little courage but still long for a flash of colour, a bright mascara is the ideal compromise.
Glitterati
Metallic features heavily in this seasons clothing trend and this is reflected on the face with highlighted cheeks and shimmering eyes. Copper tones look best with a tan, used to give a natural glow. Silver tones suit the fair-skinned, and in the darker shades of gunmetal create a subtle smoky look. All that glitters is not gold; with tones ranging from peach right through to rose, heavy with shimmer they are suitable for day or evening wear.
Red-iculous
The classic red lip makes a comeback too; bold and matte. Worn well with fresh face and seen in various shades in the collections from Dolce & Gabbana and Nina Ricci, the sliver of red is reminiscent of the girls from Robert Palmer's 'Addicted to Love' video; sleek and sexy.
Bare Naked Ladies
The 90's still influence the spectrum with a daytime 'barely there' look with soft neutral browns and either nude lips or a slick of clear lip-gloss. But after dark the intense smoky eyes re-appear, with a glittering of blue to keep them bang up to date.
Absolutely Flawless
Radiant skin with a 'just stepped out of the shower' look, coupled with bold eyes is one of the biggest trends of summer 2016, featuring in the collections from Michael Kors and Anna Sui. For those of us who are naturally 'blessed' with freckles are naturally 'on trend' as makeup artist Lucia Peroni created 'faux freckles' for the Emanuel Ungaro Spring/Summer show using the MAC Lip Pencil in Oak and Eye Pencil in Coffee Love.